FABRICATION SERVICES
WHEN IT COMES TO FABRICATION, IT'S ALL IN THE DETAILS. WE BELIEVE IN ORDER TO EXCEED OUR CUSTOMERS EXPECTATIONS, WE TAKE AN ENCOMPASSING APPROACH THAT FOCUSES ON PERFORMANCE, DESIGN, LOGISTICS, SCHEDULE, DELIVERY AND COST.
Seng Choon is fully equipped to handle all of your pipe fabrication needs. Be it large or small, our workshop is capable of providing customized pieces, built to order. We specialize in complex and difficult fabrication, and offer quick-turnaround services to suit your needs.
Pipe Header Prefabrication
Pipe Module Prefabrication
Special Item Fabrication
Valve modifications
FCU Balancing Valve Assembly Kits
Cut-to-length pipe sections with a variety of end preparation including threaded, grooved, flanged, etc.
Advantages to Offsite Fabrication:
Continuous Supervision
Better Quality Control
Pressure Testing of Components
Surface Treatment after Fabrication
Ample Space for Storage
Ample Space for Fabrication
Less Material Wastage
Proper Tooling and Equipment
Consistent Skills/Technicians Standard
High Standard of Quality Inspection during fabrication & on Finished Work
Proper & Safer Handling of Material
Hidden Costs for Onsite Fabrication:
Logistic issues
Wrong or Lack of Tools
Sourcing Qualified Workers
Site Storage
Space Limitations
Conflicts with other Trades
Safety Issues
Continuous Surveillance
There is much more to fabricating pipe for a project than just the welding and metal. Working with our clients over the details and keeping an open line of communication is an integral part in the overall success of the project. Our customer service and collaboration is driven by treating the project as if it were one of our own and managing client needs above all else.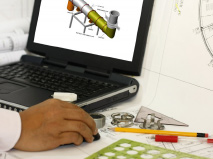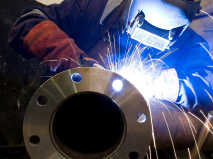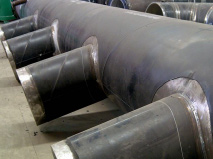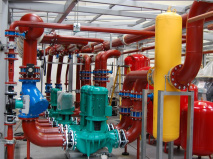 ---
NAVAL OY HOT-TAPPING
AT SENG CHOON, WE ARE PROUD TO BE ABLE TO DELIVER TO YOU QUALITY HOT TAPPING SERVICE AND PRODUCTS FROM NAVAL OY OF FINLAND - THE WORLD'S LARGEST MANUFACTURER OF WELDED BALL VALVES AND SUPPLIER OF RELIABLE BALL VALVES FOR OVER 25 YEARS.





Hot Tapping allows access to the inside of an operating pipeline without shutdown or spillage - thereby allowing our customers to save energy, time and money. In addition, the hot tapping process is safe, simple and easy. Applications include attachment of a branch connection to the line, installation of an internal probe or monitor, and to stop or redirect flow in a line for maintenance or repair purposes.

From the customer's point of view, the most imprtant characteristic of Naval Ball Valves is their operating reliability and freedom from maintenance. The structure of Naval ball valves is designed so that the force created by the pressure in the piping keeps the valve tightly sealed both internally and externally. The stem is blow-out proof, and due to the construction of its sealing surfaces, sealing actually increases under pressure.

Naval's tapping machines perform hot taps to help solve maintenance for pressures up to 362.5 psi (25 bar) and at temperatures -30°C to 200°C. The equipment is type tested in Germany by TüV (Certificate "TüV.AR.303-99" D1 D2).
STEP 1 - PREPARATION
Valve welded on main pipe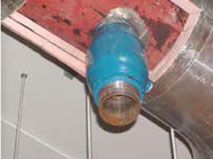 STEP 2 - WORK IN PROGRESS
Drilling on the main pipe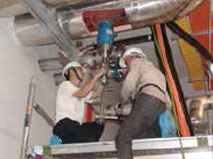 STEP 3 - COMPLETION
Retaining of the coupon after completing drilling